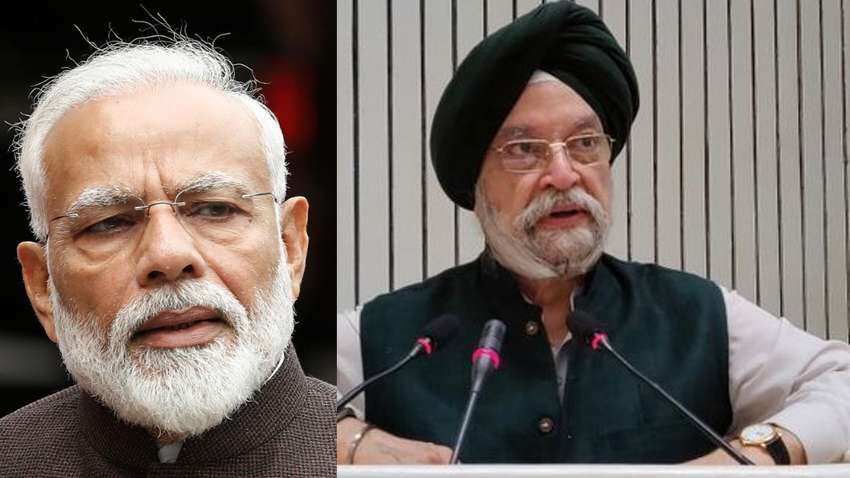 Right from coming to power in 2014, PM Narendra Modi-led government has a key focus on real estate as one of its most ambitious goals is 'Housing For All', and that's why the Modi government came up with Pradhan Mantri Awas Yojana and subsidy related to housing scheme. But, it is noteworthy that one of the biggest challenges in real estate is to restore the trust between a buyer and a seller. Now, the Modi government is of the opinion that effective implementation of RERA can restore trust between buyer and seller.
Hardeep S Puri, Minister of Housing and Urban Affairs, has said that one of the principal objectives of RERA is to help restore the trust between a buyer and a seller and this trust can only be restored by the true and effective implementation of RERA. "This would not only help ease the burden of inventory pile-up in the sector but also provide the necessary financial cushion to the developers to complete pending projects," he added. said. He was speaking at a webinar on the "3rd anniversary of RERA" with the stakeholders of Real Estate sector.
Providing background in which the real estate sector operated, the Minister pointed out that in pre-RERA era, Indian Real Estate sector was largely unregulated till 2016, which led to many anomalies resulting in various unfair practices, which ultimately affected the homebuyers adversely. Therefore, a need was being felt for long time to regulate the sector in such a way so as to ensure transparency and accountability.
"With the enactment of Real Estate (Regulation and Development) Act, 2016 (RERA), the country got its first real estate regulator. RERA marked the beginning of a new era in the Indian real estate sector and a step towards reforming the sector, encouraging greater transparency, citizen centricity, accountability and financial discipline. The core objective of this transformative legislation is to ensure regulation and promotion of real estate sector in an efficient and transparent manner and to protect the interest of the home buyers", he said.
Providing details of the successful implementation of RERA, the Minister informed that 31 States/UTs have notified rules under RERA. While 30 States/UTs have set up Real Estate Regulatory Authority and 24 States/UTs have set up Real Estate Appellate Tribunal. "More than 52,000 Real Estate Projects and 40,517 Real Estate Agents have registered under RERA across the country. More than 46,000 complaints have been disposed-off by the Real Estate Regulatory Authorities across the country", he further added.
source: zeebiz